Peripheral Expansion Box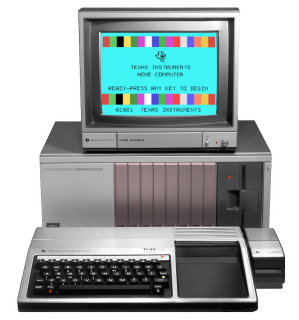 TI released two versions of the PEB (Peripheral Expansion Box)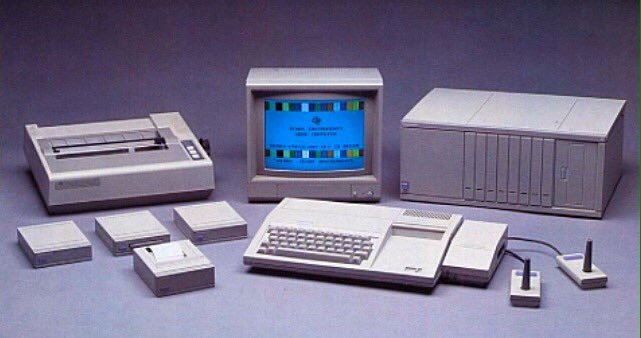 There was a beige colored box in advertisements for the QI models but it was never manufactured or released to the public.
The older PEB (top) has much taller card holders. Also notice that the older PEB has an external fuse which is easy to replace. To see where they hid the fuse on the newer models go here: http://mainbyte.com/ti99/peb_pow/peb_pow.html
Though there were a few small differences both the PEB's can be used interchangeably.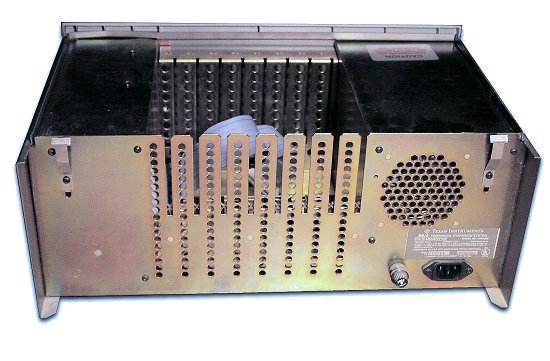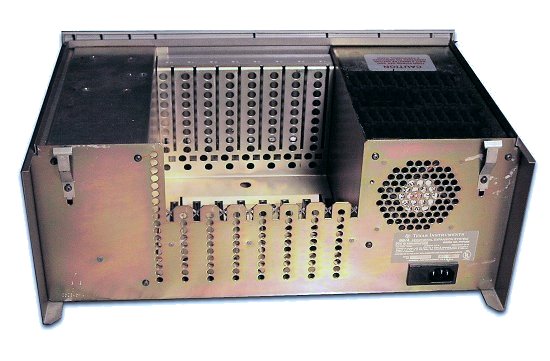 The expansion box connected to the 99/4 and 99/4a with the Flex Cable
Interface card installed in slot 1 which included a large black ribbon cable and a large connector that connects to the expansion port on the right side of the console. This was dubbed the "fire hose" by TI owners.
Yes the fan is very loud, here's instructions to put in a quieter fan: http://www.mainbyte.com/ti99/peb/peb_box_project.html
Great write up with photos here: http://mainbyte.com/ti99/hardware/peb/perf_box.html
What cards are available for the PEB?
Many cards were made available for the PEB including Memory expansion, RAMdisks, CPM coprocessor boards, Pcode Pascal system, Western Digital Hard disk Controller interfaces, SCSI controller, IDE controller, Video controller, Floppy disk controllers, SID99, Speech synth adapter (to hide the speech board in the PEB) and much more.
TI Cards: http://mainbyte.com/ti99/hardware/peb/ti_cards.html
Memory Expansion Model No. PHP1260
RS232 Interface – Model No. PHP1220
Disk Memory System – Model No. PHP1240
P-Code Version 4.0 – Model No. PHP1270
Flex Cable Interface (connects expansion box to the TI-99 computer side port
3rd Party Cards: http://mainbyte.com/ti99/hardware/peb/3rd_cards.html
Corcomp 32k Card
Corcomp RS232 Card
Corcomp 9900 Floppy Controller Card
Thierry Nouspikel's IDE Card
SuperAMS circuit card
ICS 32K Memory Card
RAVE SPA-01 Speech-in-PEB-Adapter
(with attached speech synthesizer board)
DIJIT Systems ADVANCED VIDEO PROCESSOR CARD (AVPC)
Horizon 256K RAMDisk Card
Horizon P-Gram +
Horizon P-Gram Protoype

Myarc HFDC Winchester Card
Myarc Geneve 9640 Home Computer Card
HRD16 – 16 Bit Highspeed-Ramdisk 16 Bit
Diskette Controller with real-time clock
HSGPL2 – Highspeed GPL Card
EVPC – Enhanced Videoprocessor Card
EVPC2 – Enhanced Videoprocessor Card 2
SGCPU – Second generation CCU Card
SPVMC – Speech and Voicememory Card
ASCSI 2 – Advanced SCSI Card (rev 2)
SID99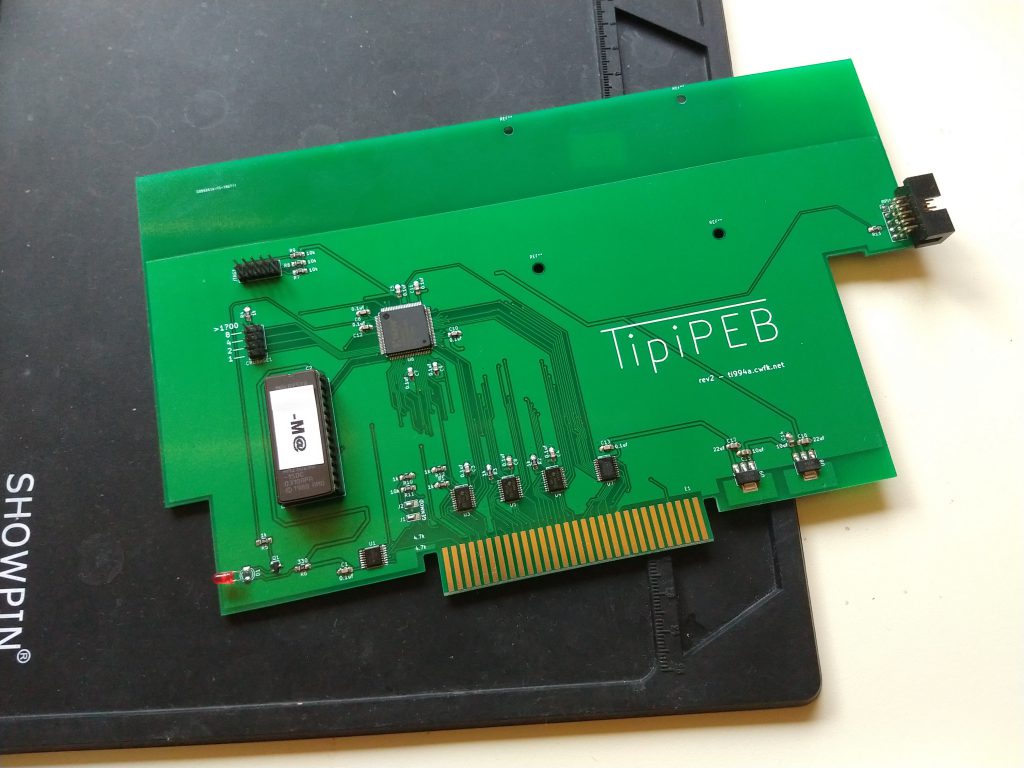 TIPI PEB
Vendor sites:
http://www.dsapsc.com/what-is-sid.html (discontinued)
http://www.s-n-u-g.de/home/index_e.php
Boards that go into the TI Perepherial Expansion Box
Featured Products