Initially I will be cutting and pasting the FAQ from the atariage forum. I'll be updating this one then referring people here from the forum in the future once it's complete. – Greg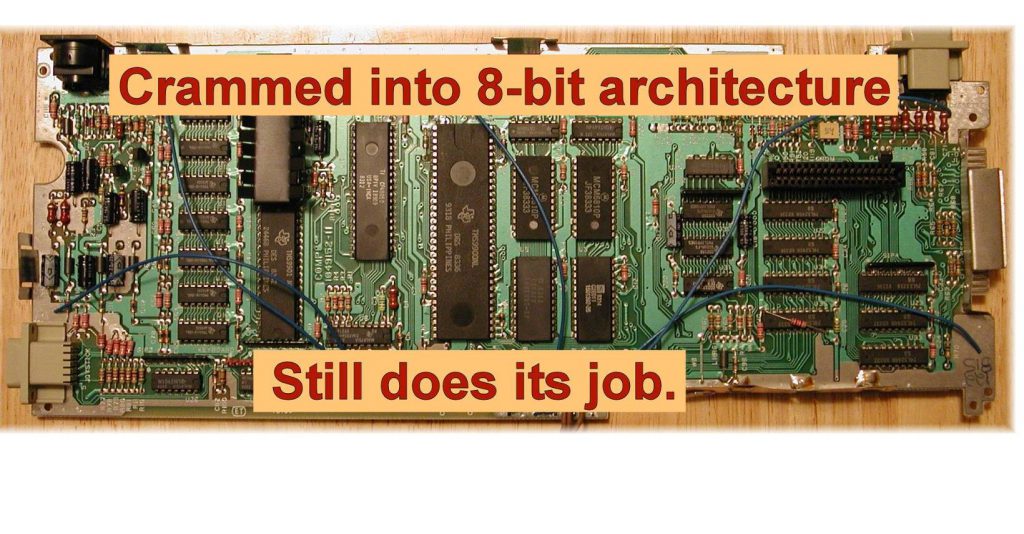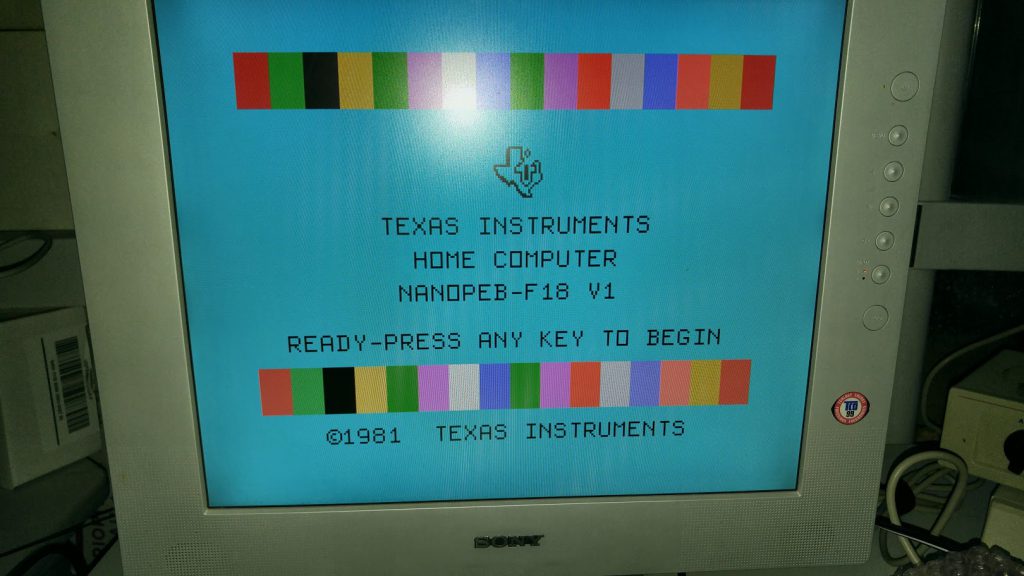 TI-99/4a and related Web pages:
Users Groups:
User meets/festivals:
USA:
Chicago TI Fest: TBD – Evanston Public Library,

 

1703 Orrington Ave, Evanston, IL 60201

Chicago TI Fest Companion Gathering: TBD https://atariage.com/forums/topic/287013-chicago-ti-friday-2019-companion-gathering-to-chicago-ti-world-faire/

TI Fest West: sometime in 2021 – TBD
Vintage Computer Festival Pacific Northwest – cancelled due to virus
Portland Retro Gaming Expo:   https://www.retrogamingexpo.com/admission.php  also cancelled due to virus
Europe:
The German group will meet in Vienna (Austria) for 2020. It will take place from October 2nd to 4th (Friday to Sunday).
The Dutch group will meet on 14th

 

March 2020 in Den Haag, Netherlands.
The British group will meet for their AGM on 17th and 18th April 2020 in Loughborough, England.

Regionales Usertreffen 4. April 2020 in Mannheim, Germany cancelled due to virus
More info: https://atariage.com/forums/topic/299877-ti-europe-events-2020/
Emulation Section
Linux Emulators:
DOS Emulators:
Multi-platform Emulators:
Web Browser based Emulators:
JS99er.net: http://js99er.net/
Vendors:  
http://www.dsapsc.com/what-is-sid.html – SID99 add a SID soundchip to your TI
http://codehackcreate.com – F18A vga VDP replacement
https://shift838.fwscart.com/ – Geneve keyboard adapters, drive select boards, geneve scart adapters and more
https://www.arcadeshopper.com/ – Software, Hardware, Cables and adapters. Flashrom99, SAMS, USB Keyboard adapters, Extended Basic 27 suite, RXB and much more.. new games, multi-carts etc
FAQ:
What are the differences with the different versions of the console?
How do I hook up my TI to a modern tv/monitor?

NTSC: Composite cable – Many 8 bit computers of the era all share the same cable, Atari 800, ColecoVision, Coleco Adam, C64 are some examples
PAL: Modify your PAL RF Modulator for use with modern TV's (PAGE IS IN ITALIAN MAY NEED TO USE GOOGLE TRANSLATE)
VGA:  (works on both PAL and NTSC consoles)

F18A VDP replacement from codehackcreate.com allows you VGA out from your TI

 

http://codehackcreate.com/store#!/F18A-V1-8-Video-Board/p/14022176/category=0

For those interested in getting a F18A VGA VDP replacement for your TI-99/4a here's the latest: The manufacturer is having boards made, he is doing this on his dime and in his spare time so it will be at least a month or two before they are available. (perhaps more) If you want one, go to

 

http://codehackcreate.com/and follow these instructions: "If you want to be notified about F18A status and when the next batch will be available, please send me your name and email via my contact form." the link for the contact form is

 

http://codehackcreate.com/contact-us

VGA to HDMI adapters have been used to make this work with HDMI only displays.

 

http://atariage.com/forums/topic/234226-hdmi-for-the-ti/
The audio is still output through the 5pin DIN video port so you will still need a composite cable with at least the audio pins connected to a speaker if you install a F18A
What are all of the ports on the console?
I don't have a cassette cable to store/load programs how do I get one?

Can I use any cassette drive/audio source?

In short Yes you can. As long as the volume is loud enough.
There is an

 

official TI program recorder

 

but it is a standard audio cassette player, any player with the proper connections (mono audio out, mic in and remote) will work with the TI. Good tips on that link for setting up your recorder with the correct volume etc..
I have had success with a stereo to mono splitter on my PC and playing WAV files out using VLC to my TI as well.
Need some software?
Get a Expansion Box, TIPI or Nanopeb and use disks instead.. (see below)
What are the best games for the TI-99/4A?

The best games are usually run in 32k from disk or use a large rom cartridge such as the 512k cart or the FlashROM99 or FlashGROM99 cartridges. Expansion RAM (32k) is a requirement for most modern home-brew games/demos.
The TI Gameshelf contains a database of all kinds of games including games that run from TI-Basic, Extended Basic and Assembly Language games that require a disk system and 32k. (see website links at the top of the FAQ)
There is a great game high score contest on the atariage forum that we showcase some of the best games for the 4/a every month and the winner of the high score contest usually wins TI software or hardware donated by the last month's winner.
Rasumus and Sometimes99er are the most prolific home-brew game makers as of late and their software is featured here in the development forum. Cartridges for most of these are available at arcadeshopper.com.
Is there a multi-cart available?
What is the difference between ROM and GROM on a TI?

ROM is Read Only Memory and is used widely in the electronics industry as a standard storage for program and data on hardware.
GROM is a TI propitiatory standard memory device only found on TI-99 and compatible systems.
Some interesting devices were made to get around TI's GROM restrictions including:
What is 32k ram expansion and how do I get one? Are bigger memory cards available?

The 99/4a came with 16k VDP ram on board. This is memory shared with the Video Display Processor and Basic.  It can not be used for running assembly language or GPL programs. They run from cartridge or expansion memory.
32k ram expansion gives you additional memory for Extended basic, assembly language programs and GPL programs. It also is required for most of the utilities and fun 3rd party/homebew stuff.

Editor Assembler requires 32k ram expansion.
The 32k

 

can not

 

be duplicated in multiple cards/expansions so if you want to use another device that provides 32k you must remove or disable the existing 32k device.  (this is a issue with the nanopeb/cf7 device as they can not easily have their 32k disabled and so therefore can not share the buss with other 32k ram expansion easily)
How do I get 32k ram expansion? 
 If you have an expansion box:

You can insert a 32k ram card into the Peripheral expansion box,  Many were made by TI, Corcomp and others. (see below under PEB cards)
You can also use a SAMS card in a PEB that provides 32k as well as additional memory addressable by SAMS compatible software.
The 9900 Micro expansion from Corcomp provided 32k and also an optional board can be installed to provide a DSDD disk controller and RS232/PIO ports

TI also produced a 32k sidecar that plugged in the expansion port on the right side of your 99/4a.

Myarc designed and produced  the MPES/50 sidecar expansion system that included 32k.

Boxcar 32k is a sidecar 32k expansion system
JediMatt42

 

designed and released a new 32k sidecar in 2018

 

that has a very small footprint and expansion pins for future add on devices such as TIPI:

There are a couple of projects to add the 32k expansion memory directly to the console
Also you get 32k ram expansion with the NanoPEB and CF7 sidecars.
 Can I get bigger memory cards than 32k?
Yes you can get bigger memory cards such as:

Myarc 128k and 512k memory card

These include the 32k expansion ram and use a proprietary method to address/bank in the additional ram.
They also include DSR routines to do print buffering, ram disk etc.
With the Extended Basic II DSR ROM installed you can use 128k of this memory in Myarc Extended Basic II.
Myarc Extended Basic II is a software package that comes on diskette and requires a compatible Myarc or Foundation 128k/512k memory card, a cartridge with ram at 6000 (supercart) and a disk drive to load the program.
EBII is significantly faster than the TI Basic and Extended Basic interpreters and also provides additional functionality such as bitmap graphics and other features.

More info: https://www.ninerpedia.org/wiki/Myarc_Extended_BASIC_II

Foundation 32k/128k memory card – also includes the 32k expansion ram, These are basically identical to the Myarc card in fact there's a ROM swap to make it 100% compatible and work with Myarc Extended Basic II (there is also a hack for these to make them 512k) (roms available at https://arcadeshopper.com)
AMS – Asgard Memory System cards were available in 128k-512k sizes. These set the standard for AMS memory and were quite expensive when they first came out. (discontinued – rare)
SAMS – Super AMS supporting up to 1mb of ram. 32k expansion is included and the rest is only compatible with software that works with AMS (discontinued rare)
Ksarul SAMS

 

– The latest incarnation of the SAMS with 1mb or 4mb ram capabilities. Currently only the 1mb version is available.  32k expansion ram is included.
Sidecar SAMS – Equivalent to the 1mb SAMS pbox cards now in tiny sidecar format with 44pin header compatible with the TIPI sidecar
What about the NanoPEB and CF7 sidecars?
NanoPEBs are available periodically on ebay and arcadeshopper.com a limited quantity is produced and sold without any regular schedule.


Includes 32k ram expansion, floppy disk emulation off a proprietorially formatted CF card and a single DTE 9pin RS232 port. This port is not software compatible with most original serial programs

TIMXT
TI Web Browser
TELCO has been patched
MassXfer has been patched
TE2 works out of the box
Any program that uses DSR access to RS232 should also work as long as it enables the port.

CF7's are also available on Ebay and arcadeshopper.com randomly..


Includes 32k ram expansion, floppy disk emulation the same as the NanoPEB and a single IBM PC cable compatible Parallel port on a 25 pin connector.
The parallel port is not software compatible with programs that do not make DSR calls. Using the PIO device works fine in basic and other utilities that use that DSR.

Both the NanoPEB and CF7 file system on the CF card can only be read and written using the software on the author's site, TIDIR from Fred Kaal or the java application

 

TIImageTool.
What is TIPI?
TIPI is the TI to Raspberry PI connection. This leverages the cheap storage and internet connectivity of the PI for use on your TI-99/4a computer. In a nutshell, you get an equivalent to a hard disk, floppy drive emulation and internet connection as well as access to peripherals on the PI (such as the mouse, ports etc)
The raspberry PI is connected to the TI-99/4a via a sidecar or PEB box TIPI card.

The sidecar TIPI card requires the sidecar 32k card with 44pin connector and external power supply to operate.
The PEB card plugs directly into the expansion box.

For updated/more info see:

 

http://ti994a.cwfk.net/TIPI.html

TIPI
(Pronounced tip-ee)
A File system and network access device for TI-99/4A
TIPI is a device for the TI-99-4A that allows communication between service scripts on a
Raspberry PI and the TI-99/4A with DSR support to act as a filesystem, expose TCP and
HTTP access through the Raspberry PI, and enable extensible PI services to the TI such as
a mouse, or network gaming protocols.
TIPI is currently out in the wild,

 

available from ArcadeShopper.com
TIPI sidecar prerequisites:

32k sideport with stacking header expansion such as my memory card.
Powersupply for sideport 32k card.
32k sideport set to use 'ext' instead of 'ti' power.
Suitable separate power supply for your Raspberry PI.
Your own Raspberry PI (model 3, 3b+ or zeroW supported)
SD-card with TIPI SD-Card image flashed

PEB version of TIPI is available now! Prerequisites:

Suitable separate power supply for your Raspberry PI.
Your own Raspberry PI (model 3, 3b+ or zeroW supported)
SD-card with TIPI SD-Card image flashed

TIPI Features:

DSR for file READ support:

INTERNAL/DISPLAY, FIXED/VARIABLE, PROGRAM, DIRECTORY

Write support:

INTERNAL/DISPLAY, FIXED/VARIABLE, PROGRAM

CATALOG support.
Sub-directory support.
Native file support:

/b99 /bas /xb files can be LOADed or SAVEd as PROGRAM files with automatic transformation to/from ASCII native os files.
/txt /a99 /b99 /bas /xb native os ascii files can be OPEN and READ as DISPLAY VARIABLE 80 files.

other native os files can be OPEN and READ as DISPLAY FIXED 128 files.
Partial long name support

CATALOG shows shortened names only
Long names and short names supported for file access.

DSR devices:

TIPI.
DSK0.
DSK1.
DSK2.
DSK3.
DSK4.
DSK.
PI.
URI1.
URI2.
URI3.

Special files:

PI.CLOCK – reading a DISPLAY 24 record returns asctime (time & date as string)
PI.STATUS – virtual D/V 80 file with list of network device info on PI. (mac addresses, and ip addresses for each network device )
PI.HTTP://… – GETs an HTTP url and let you access it like a normal file.
PI.TCP=hostname:port – open a socket, write opcode supported to write, read to read…
PI.STATUS – virtual D/V 80 file with version and network information.
PI.CONFIG – virtual D/V 80 file for configuration of TIPI services.
PI.UPGRADE – open and close (D/V 80) to trigger upgrade of TIPI services.
File name transformation:
Devices are mapped to unix filesystem locations:
TIPI. – /home/tipi/tipi_disk
DSK0. – /home/tipi/tipi_disk ( alias for TIPI. for disk unit 0 support )
DSK1. – /home/tipi/tipi_disk/DSK1
DSK2. – /home/tipi/tipi_disk/DSK2
DSK3. – /home/tipi/tipi_disk/DSK3
DSK4.
DSK. – /home/tipi/tipi_disk/
DSK1-4 are managed as symlinks, and can be configured with the TIPICFG program.

Raspberry PI transforms TI device-filenames with the following rules:

'.' in file or path names become '/'
'/' or '\' in file or path names becomes '.'
linux filenames with more than 10 characters can be referenced with either the long name, or the short hashed name
as listed in the CATALOG
there is no shortening support for directory names
capitalization is observed ( the host os provides a case sensitive filesystem, as is the TI FS )

Software currently available for the TIPI includes (but not limited too) or more info see

 

http://atariage.com/forums/topic/278913-tipi-enabled-software-listing/

TELNET – native TI telnet application with 80 column color ANSI support (with f18a VDP) also does 40col and 64col modes for 9918a stock TI (32k,TIPI, with internet connection req)
CHATTI – native TI chat program that allows people to chat on the internet with other TIPI owners (32k, TIPI and internet connection req)
RPS – TI basic program that lets you play rock, paper, scissors with another TIPI owner over the internet (TIPI required)
FTP – native FTP client
Jedi commander – Disk operating system for copying files to/from TIPI easily
TI Web Browser  – works to look at ti specific websites over TIPI
How about the Speech Synthesizer
Just plug it in to the sideport of your TI-99/4(a) and it is available to any program that supports it.

Technical information http://www.unige.ch/medecine/nouspikel/ti99/speech.htm
General Information

Extended basic will only say the words in the included vocabulary in the Extended basic manual. Make sure you enter them in UPPER CASE ONLY if you use lower case it will say "UH OH" for every letter..
Terminal Emulator II will do "text to speech" and say any word spelled in the format documented in the manual.
Speech Editor will also do "text to speech" but they are pretty rare!

What about the little door on the front?

Originally when the synthesizer was designed, it was programmed with about 300 words and phrases (the ones you can get from CALL SAY in Extended BASIC). TI's intention was to sell add-in modules that went into this compartment that would add additional words to the resident vocabulary. TI then figured out how to do unlimited text to speech through software, added that to Terminal Emulator II, and then there was no need for the add-in modules. So none were ever sold and very few of the speech synthesizers even have the connector inside the door for these to plug into.

I hear there are a couple lines that aren't passed through the speech synth? (these can be jumpered across the board to resolve)

5v on pin 1 (Jedimatt sidecar32 requires this OR an external power supply)
Sound through (SID99 requires this to play sound from the PBOX)

Can I put the speech synth in the console?

If you are handy with a soldering iron: http://www.mainbyte.com/ti99/speech/speech_console.html

Can I put the speech synth board in the PEB?
What is this Peripheral Expansion Box you speak of?
TI released two versions of the PEB (Peripheral Expansion Box)

99/4 which has a push button switch
 99/4a which has a rocker switch

There was a beige colored box in advertisements for the QI models but it was never manufactured or released to the public.
The expansion box connected to the 99/4 and 99/4a with the Flex Cable
Interface card which included a large black ribbon cable and a large connector that connects to the expansion port on the right side of the console. This was dubbed the "fire hose" by TI owners.
Yes the fan is very loud, here's instructions to put in a quieter fan: http://www.mainbyte.com/ti99/peb/peb_box_project.html
Great write up with photos here: http://mainbyte.com/ti99/hardware/peb/perf_box.html

What cards are available for the PEB?

Many cards were made available for the PEB including Memory expansion, RAMdisks, CPM coprocessor boards, Pcode Pascal system, Western Digital Hard disk Controller interfaces, SCSI controller, IDE controller, Video controller, Floppy disk controllers, SID99, Speech synth adapter (to hide the speech board in the PEB) and much more.
TI Cards: http://mainbyte.com/ti99/hardware/peb/ti_cards.html

Memory Expansion Model No. PHP1260
RS232 Interface – Model No. PHP1220

Disk Memory System – Model No. PHP1240
P-Code Version 4.0 – Model No. PHP1270
Flex Cable Interface

3rd Party Cards: http://mainbyte.com/ti99/hardware/peb/3rd_cards.html




Corcomp 32k Card

Corcomp RS232 Card

Corcomp 9900 Floppy Controller Card

Thierry Nouspikel's IDE Card

SuperAMS circuit card

ICS 32K Memory Card

RAVE SPA-01 Speech-in-PEB-Adapter
(with attached speech synthesizer board)

DIJIT Systems ADVANCED VIDEO PROCESSOR CARD (AVPC)




Horizon 256K RAMDisk Card

Horizon P-Gram +

Horizon P-Gram Protoype




Myarc HFDC Winchester Card

Myarc Geneve 9640
Home Computer Card




HRD16 – 16 Bit Highspeed-Ramdisk 16 Bit

Diskette Controller with real-time clock

HSGPL2 – Highspeed GPL Card

EVPC – Enhanced Videoprocessor Card

EVPC2 – Enhanced Videoprocessor Card 2

SGCPU – Second generation CCU Card

SPVMC – Speech and Voicememory Card

ASCSI 2 – Advanced SCSI Card (rev 2)
Can I hook up a PC keyboard to my TI?
What Joysticks and controllers are available for my TI?
TI Handheld controllers are very common in the black plastic model. Less common in the beige color. These are nicknamed "hand wreckers" as they use a poorly designed lever and membrane method with foam pads under the membrane that tend to go bad over time.
Atari compatible joysticks can be used using an adapter, there were various models made from

 

Wico

 

and other manufacturers. (all discontinued)
Wico made a very nice Trackball they are available on Ebay now and then

Milton Bradley released a MBX expansion system for the TI in 1983 that contained an enhanced speech synth, speech recognition, a "touchpad" interface and enhanced controllers

Mechatronics made a TI mouse that was basically a generic xy mouse with TI drivers and a 5v power supply, there is also a DSR for TI-artist
Asgard software had a serial mouse driver. <if someone has a link lmk>
Here's another serial mouse driver:

 

http://www.stuartconner.me.uk/ti/ti.htm#connecting_serial_mouse
SuperSketch was available for the TI and had it's own paint program built in.

Also a TI-artist DSR was available. These were difficult to use due to the linear axis of the system.

 

http://mainbyte.com/ti99/hardware/super_sketch.html
Can I hook up a modem to my TI?
Can I hook up a printer to my TI?
Sure with the following cards/addons you can hook up a printer.

TI RS232 card has two serial ports and one parallel port. You can order a TI parallel cable here:

 

http://www.cabledepot.com/05MCOlderTI.html
NanoPEB has a single serial port that is the same as a PC serial port. 9 pin
CF7 has a single parallel port that is the same as a PC parallel port 25 pin
There was a cartridge based program that included a cartridge based parallel port, these are relatively rare.

If you don't have a printer, you can use the program TI PRINT from Fred Kaal to use your PC's printer with your TI. You just need a serial port (same as the HDX set up) and this software: www.ti99-geek.nl/Projects/ti99print/ti99print.html
Disk drives?
TI made a stand alone disk controller and a PEB card that supported up to DS/SD diskettes. There is an 80 track modification available from hummingbird eproms to add 80 track drives to this controller.
Corcomp made a

 

PEB disk controller

 

and a sidecar "9900 Micro" that supported up to DS/DD diskettes.

 

http://mainbyte.com/ti99/hardware/9900_micro/9900_micro.html
Myarc made a PEB disk controller that supported up to DS/DD diskettes.
Myarc also made a

 

HFDC (hard, floppy disk controller)

 

for the PEB that will support up to 80 track DS/DD disks on a 4/a and fully format 1.44mb HD disks on a Geneve (with the appropriate drive).
Hard drives?
TIPI provides a hierarchical file system (essentially a hard disk as far as the TI is concerned) for more information see the TIPI description above or

 

http://ti994a.cwfk.net/TIPI.html
Myarc produced a Winchester Personality Card that allowed you to connect a WDS-100 SASI controller to your TI and then some MFM hard drives to the controller. This supported up to two 20meg drives. There are only three I know of in collectors hands.. Good luck on finding one!
Myarc produced a

 

HFDC controller

 

that in addition to disk drives supported up to 2 MFM hard drives as well, I have a 40mb one on my Geneve, not sure the max limit.. (rare)
S.N.U.G produced an excellent SCSI controller card that is compatible with the TI and Geneve. These are difficult and expensive to find for sale.

 

http://www.s-n-u-g.de/home/index_e.php
WHSCSI card (Western Horizon SCSI card) Handles 7 SCSI drives and with a HP SCSI port splitter box could handle 6 more SCSI drives for a total of 13 SCSI drives (rare)
Therry designed

 

a

 

IDE controller

 

for the 99/4a and some have been built as part of a group project among TI enthusiasts. These are not currently in production. but are open source you can build your own
Disk emulators?
RAM Disks?
Corcomp's 128k and 512k memory cards are basically only usable as RAMDISK these had no battery backup so power off=blank
Myarc's 128k and 512k memory cards contain a DSR routine for RAMDISK, these had no battery backup etc..
Horizion RAMDISK

 

is a dedicated ramdisk of battery-backed memory. It will survive a reboot/power down as long as your batteries are good. Various sizes were released getting bigger as ram prices dropped.
How can I transfer files from my PC to my TI?

Cartridge ROM/GROM:

FlashROM99 can run up to 32k ROM files from a fat32 formatted SDcard that you can load rom images on your PC.THIS IS FOR ROM BINARY IMAGES ONLY, NOT DISK FILES.
FinalGROM99 can run up to 1mb ROM files and additionally GROM files from SDcard that you can load these images on your PC. THIS IS FOR ROM AND GROM BINARY IMAGES ONLY NOT DISK FILES.

DISK files:
A web browser? seriously?
Compatible computers?
My TI isn't working right! help!
Keyboard issues

The keyboard is connected directly to the TI motherboard with a pin connector. This can become loose/dirty and may need cleaning/reseating. There is no logic within the keyboard is is merely shorting the keyboard lines when you hit the keys.

 

If your cable is damaged there are replacements available at

 

http://www.arcadeshopper.com/under hardware/cables
Alpha Lock issue: With the alpha lock key on you are unable to use the up direction with the joysticks. Release alpha lock to play games OR do this fix:

 

http://mainbyte.com/ti99/console/alpha_lock.html
What keyboard do I have? There were at least 5 manufacturers of keyboards for the 99/4a.

 

http://mainbyte.com/ti99/keyboard/keyboard.html

 

has good pictures/info/schematic.

Mitsumi: These keyboards do not have any solder points except for the alpha-lock key connection and the ribbon cable.

Console just BEEPS

The start up routine of a 99/4a initializes the sound chip with a tone and then the rom boot routine shuts off the tone.. If it just beeps either there is a bad connection to a peripheral OR a board level issue that is causing the startup routine to "lock". Check all socketed chips for good connection/corrosion etc and reseat.

Scrambled/Garbled screen graphics/text

80% of the time this is VDP ram and it will need to be replaced.

Here is a great page on how to determine what RAM chip is bad:

 

http://www.ninerpedia.org/index.php?title=Troubleshooting

Don't use 4116 ram, it costs more than 4164 and uses more power/generates more heat. 4164 will last longer.  See this post for more info https://atariage.com/forums/topic/257923-replacing-4116-ram-with-4164-for-reliability/
VDP Ram is soldered into the motherboard and will need to be desoldered and replaced (suggest it is replaced with sockets and new ram inserted into the socket) this ram is TMS4116 static ram. Located in number 6 in this photo:

 

http://mainbyte.com/ti99/hardware/big_mother2.jpg
The F18A VGA VDP replacement contains it's own VDP ram so replacing the TMS9918a VDP in your 4/a with a F18A will also replace bad memory without having to solder..

On NTSC/USA machines TMS9918a VDP is the hottest component on the motherboard and this tends to end it's life prematurely. Daily use consoles tend to have the VDP fry sooner or later. This chip is socketed so it is relatively easy to replace. It is covered with heatsync compound and there is a metal slug that sits on top of it under the RF shield on a original 4/a. On a QI model there is a metal heat-sync clipped to the 9918a.

Cartridges don't work or don't work reliably.

The TI cartridge port is the most used part of a console. It tends to get dirty and gummed up. Info here on cleaning carts and the port:

 

http://mainbyte.com/ti99/minimem/cart_fix.html
Replacement cartridge port boards are available on ebay and from vendors.